Announcement
Great show of sportsmanship!
Posted by
Skip Cramond
on Jul 30 2014 at 05:00PM PDT in 2017
More editing options
Bettendorf Heating's Carlos Rivera, left, hoists Bowe Machine's Christian Miller, middle, with help from Bowe's Jack McAfoos, during the Bronco League Tournament. Fifth-seeded Bowe overcame an 0-6 regular-season start and completed a string of postseason upsets to win the title, including a semifinal victory over Rivera's regular-season champs. Obviously, we are extremely proud of both teams and all of the players involved. This moment captured in the photo reminds us again why we do what we do every year. It's not about the winning; it's about helping the young people of our community to become productive citizens and fantastic neighbors in our great community.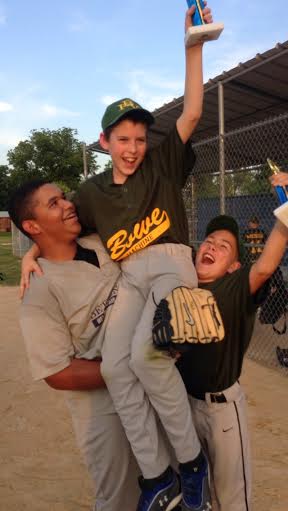 Comments
There are no comments for this announcement.