Announcement
Jimmy Smith benefit
Posted by
Skip Cramond
on Aug 02 2015 at 05:00PM PDT in 2017
More editing options
Sad news I'm hoping you can help with ...
My predecessor, and BPV's longtime president
Jim Smith
, is in Green Bay, Wis., right now, as his grown son Jimmy is in the fight for his life. A bout with
pancreatitis
led to an infection that has affected his entire system, attacking his vital organs, forcing doctors to induce a coma and rush him into surgery.
Jimmy has been in the hospital since mid-July, and while prayers for a full recovery are appreciated, even a dollar of your hard-earned money would go a long way to offsetting the mounting medical costs. Any donation would be a great way to payback a local youth baseball icon for his many years of volunteer service helping ensure 600-plus children are playing the game each summer.
Smitty's friend and umpiring partner
Matt Mooney
sends us this note:
"Jimmy's employer started a gofundme site at this link to help with medical bills. When he recovers the doctors still believe he has a 4-6 week hospital stay in front of him. Smitty does not know that I have passed this on to you. He is a proud man, as you know. But, I felt I should knowing how long he was involved in youth baseball. perhaps you could pass it on."
The link to the
gofundme website
is http://www.gofundme.com/JamesSmith
Jimmy and Smitty's friends also are hosting a
benefit fundraiser on Aug. 13, from 4-10 p.m. at Pints on Utica
. Please consider dropping by to help with a great cause.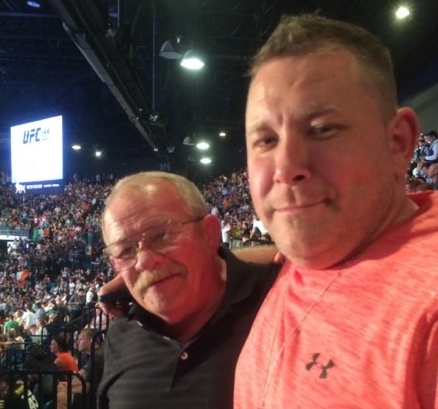 Comments
There are no comments for this announcement.