Announcement
BPV All-Star Weekend
Posted by
Skip Cramond
on Jul 03 2016 at 05:00PM PDT in 2017
More editing options
The Bettendorf-Pleasant Valley Youth Baseball Association hosted all-star games for all but the 15-19 age divisions during the Fourth of July Weekend.
The 13-14 All-Star Game was at Castro Field at Kiwamis Park/Paul Norton School on Thursday, June 30.
The 9-10 and 11-12 divisions each had four teasms playing two All-Star Games on Saturday, July 2, to fill up the Crow Creek Park 4-Plex.
The 8-under division's All-Star Game and Awards Jamboree also was at the 4-Plex on the afternoon of the 4th itself, sandwiched in between the annual Independence Day Parade downtown in Bettendorf in the morning, and the city's Fireworks Show later that night.
The highly-anticipated All-Star Games are an annual highlight in BPV. The All-Star Game participants all receive awards. The regular-season champions in all divisions also were recognized with their trophies at each event.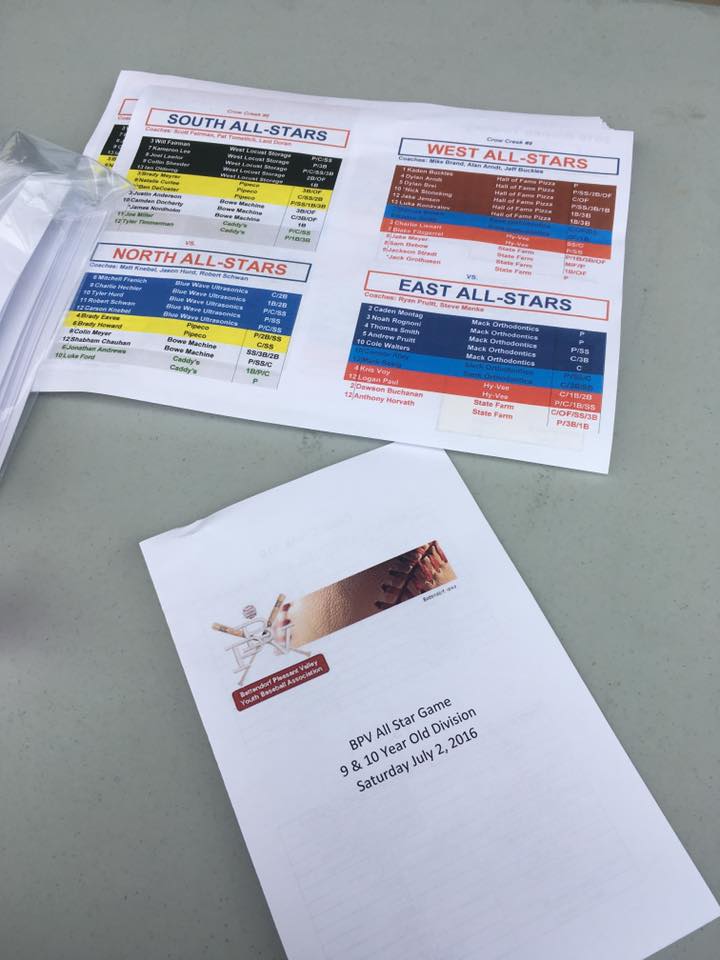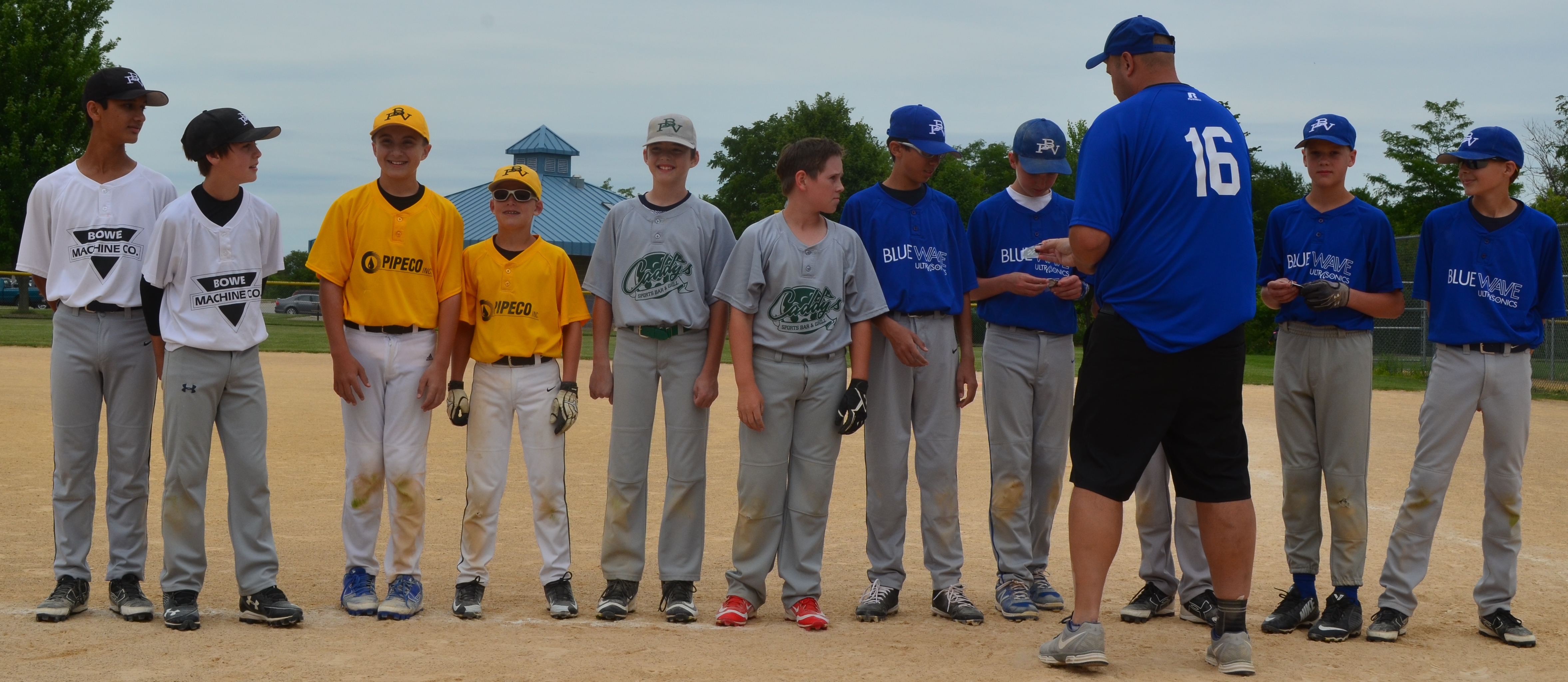 Comments
There are no comments for this announcement.