Announcement
Mack, Bullocks big winners in 9-10 division
Posted by
Skip Cramond
on Jul 14 2016 at 05:00PM PDT in 2017
More editing options
Mack Orthodontics
, which finished fourth during the regular season, claimed the 2016 postseason tournament title in the 9-10 year-old division.
Mack defeated
Wallace Custom Homes
, 8-2, in the tourney final. Wallace was the regular-season runner-up as well, finishing a game behind league champ
Bullocks Trucking
(13-2).
Bullocks, a semifinal victim of Mack in the tournament, finished third in the postseason, edging third-place regular-season finisher
State Farm
, 9-3, in the consolation game.
For a season recap:
For final regular-season standings, please see the "standings" section of the website:
https://docs.google.com/spreadsheets/d/1QcU6bprSjgFSYcXOzFjKfkkIGgIppBStFqbVIQoMRko/edit#gid=1040704176
For a glance at the tournament bracket:
https://docs.google.com/spreadsheets/d/1NeLkpE9TVZkNzY4844jq1wbK0gWIQJcuEjdidHCzLOs/edit#gid=1712589802
For the All-Star program:
http://www.eteamz.com/BPV/files/2016All-StarProgram(9-10division).pdf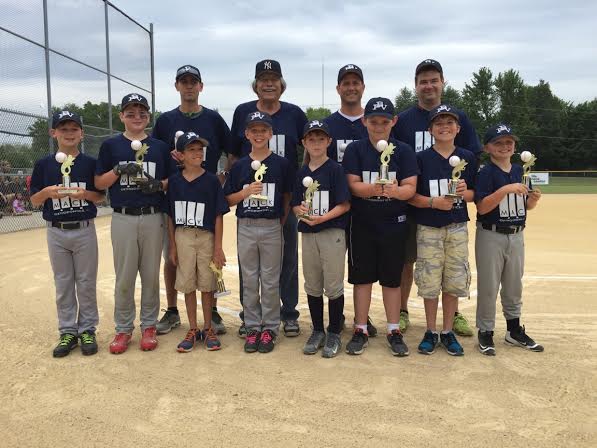 Comments
There are no comments for this announcement.