Announcement
Steakhouse, Los Primos split 13-14 titles
Posted by
Skip Cramond
on Jul 15 2016 at 05:00PM PDT in 2017
More editing options
Tappa's Steakhouse
and
Los Primos
each claimed a 2016 title in the 13-14 age division, splitting six games in all.
The Steakhouse won the regular-season crown over Los Primos. In the postseason tournament, Los Primos battled out of the losers' bracket to come back and capture the crown with a pair of championship game wins over the Steakhouse.
For a season recap:
For final regular-season standings, please see the "standings" section of the website:
http://www.eteamz.com/BPV/standings/index.cfm?season=476083&division=2639908
For a glance at the tournament bracket:
https://docs.google.com/spreadsheets/d/1928wuoPZ1O1kb3QE67Ntuyz3VZKgUzt-0TVzJboN4FQ/edit#gid=2074237802
For the All-Star program:
http://www.eteamz.com/BPV/files/2016All-StarsProgram(13-14division).pdf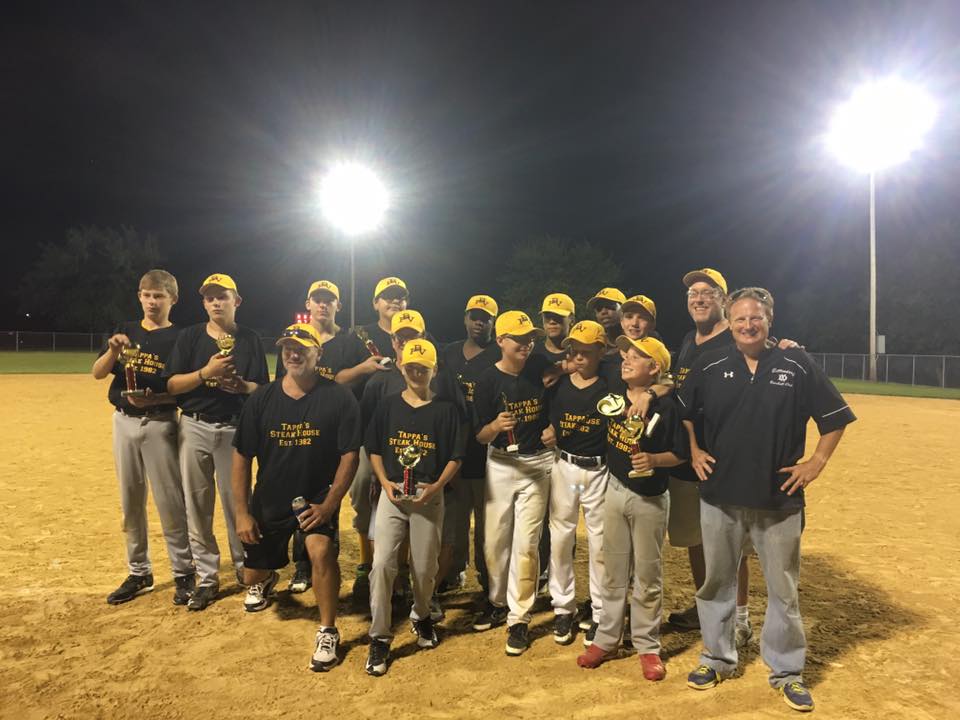 Comments
There are no comments for this announcement.